Sarasota Home to Arts, Education and Coastal Beauty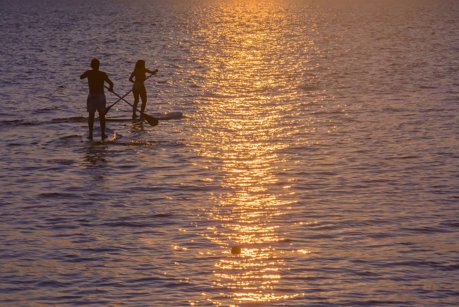 With its blue waters and pristine white sandy beaches who wouldn't want to live in a Sarasota home? The year round warm climate welcomes an unlimited source of outdoor activities such as surfing, fishing, sailing, kayaking, hiking and more, and all right outside your backdoor.
Residents living in Sarasota real estate experience much more than the typical beach life. Recently named by TravelNerd.com as a Top Small City for Art Lovers, Sarasota is an ideal location to live for those who embrace the arts. With numerous festivals occurring throughout the year, there is usually something to attend including the Sarasota Film Festival, Sarasota Music Festival and Sarasota Blues Festival. A variety of theater venues also call Sarasota home including the Van Wezel Performing Arts Hall where residents can enjoy state of the art performances whether musicals or rock concerts. The Sarasota Opera and several ballet troupes are also permanent residents of the town. A favorite museum to citizens and out of towners alike is the John & Mable Ringling Museum of Art, highlighting circus art galore and history of the big top.
Several college are located in and around Sarasota including the University of South Florida, New College of Florida and Argosy University. With the numerous institutes of higher education in close proximity, Sarasota places a high focus on education as a whole. With a small student to teacher ratio, multiple Sarasota schools are 10 rated on greatschools.com with the district showing a high graduation rate. This is a perfect place to raise a family.
With warm sparkling beaches, diverse natural setting and a vibrant city scene Sarasota, Florida has it all.